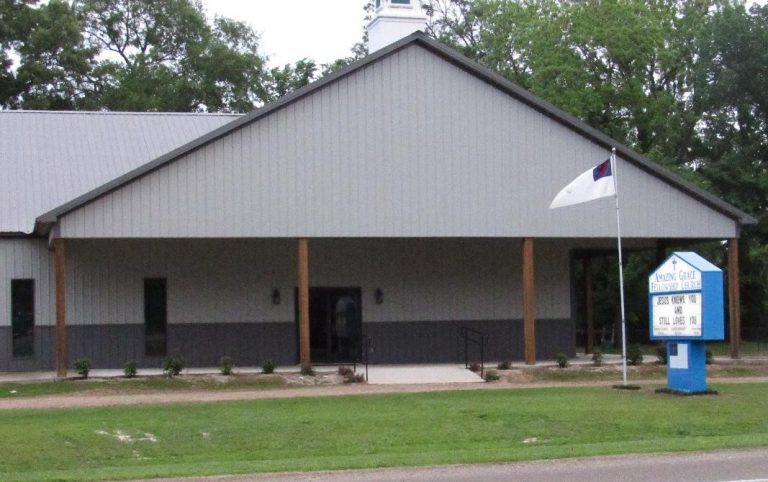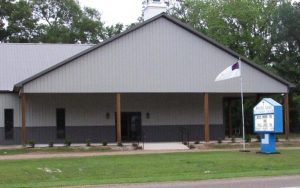 Often I hear people saying they don't have to go to church to be close to God.
I can't disagree with that one bit.  However, the church does play a vital role in Christian life.  Let's take a quick look at several reasons for regular church attendance.
 Church Attendance isn't just a "suggestion" it is God's will for all believers. Hebrews 10:23-25
He who promised is faithful; let us consider how to stimulate one another to love and good deeds,  not forsaking our own assembling together, as is the habit of some, but encouraging one another; and all the more as you see the day drawing near.
The church is a place where believers can love one another
  Encourage one another.
 "Spur" one another to love and good works.
  Serve one another
  Instruct one another
  Honor one another
  Be kind and compassionate to one another
When a person trusts Jesus for salvation, he or she is made a member of the "body of Christ."  For a "church body" to function properly ALL of its "body parts" need to be present and working.  Think about your own body.  If you have a missing limb or a part of your body that is injured, you cannot possibly function at 100% of your capabilities.  The same is true of a church that has parts that are missing.  God has given YOU a spiritual gift.  A believer WILL NEVER reach full spiritual maturity without having a place to use those gifts.  Try building a building and leaving out key components or tacking a support beam with a spot weld or one nail.  What's going to happen at the first sign of stress or high wind?  It's going to give way and collapse.  We all need assistance and encouragement from other believers.
For these and many other reasons, church attendance, participation, and fellowship should become a regular part of a believer's life.  Weekly church attendance is by no means a requirement, but someone who belongs to Christ should have the desire to worship God, receive the teaching of His Word, sing songs of praise to the Lord, and fellowship with other believers.
Jesus is the Cornerstone of the Church.  It is being built into a spiritual house to be acceptable to God through Jesus Christ.  We are the building materials of God's "Spiritual House."  As a building material, God shapes and molds us to have a connection with one another.  This connection is evident each and every time we go to church.  If just one piece of the building material is missing, the strength of the Church is weakened.
One excuse for missing church is that you have too much to do.  Did you ever consider that God supplied whatever it is that is causing you to have so much to do?  It seems you would take time out of your day to thank Him for His provisions.  The best way to do that is to take a couple of hours a week to attend worship services.  Nothing is so important that it can't wait until after church to complete.  God will make sure that you get it accomplished.
Have you ever noticed when a disaster comes upon people that suddenly they are seeking prayers from all over the place?  They become active in the church and those same church families do all they can to pray and give comfort to these hurting folks.  Then when the crisis is over, they slowly but surely withdraw from the church.  It's not that the church family gives up on them, but it does come across as if they no longer need the church or the church family.
Occasionally, people will find themselves in deep trouble.  Again, they come to church, possibly profess Jesus as Savior, and be baptized.  All these are good things, except, their outside-of-church actions never change.  It's almost like they came to church to ease their conscience and never darken the doors again.
One Final Point:
Take a close look at this picture.  You may say, "Yes, It's a herd of sheep."  Well, you got that part correct.  However, look closely.  As I mentioned earlier, you don't have to attend church to be a Christian.  Not at all.  But let's take this picture and break it down.  Which of these sheep is in the most danger if a wolf attacks?  I'd have to say that it's the lone sheep that has decided to go at it alone.  First off, the sheep on the right side of the fence have each other to ward off attacks and they have the shepherd on that side of the fence to fight off danger.  Who does the sheep on the left have to help in times of trouble?
This is just my opinion.  If I were the sheep on the left, I'd be doing my best to get back with the herd and the shepherd.  We all have times of great trouble.  Personally, I'm comforted knowing I have a church family that I can call upon when I find myself in times of trouble.  I can call upon them to pray for me.  I can depend on them to come and comfort me.  I can depend on them to stand toe-to-toe as we fight the enemy.
FINAL THOUGHT: If you don't have a church home, we'd love to have you here with us at Amazing Grace Fellowship.  Maybe you've been a part of the church but you have allowed other things to get in your way.  Wouldn't this Thanksgiving weekend be a time to re-evaluate your priorities and come home to your church family?  Possibly you are searching for a church family.  We will welcome you with open arms.  Maybe you already have a church home and have just not been meeting with your church family.  If so, consider going back.
Why Is Church So Important?  Because that's where God is Worshipped, that's where your fellow believers are and that is where you are a valuable component in the Lord's church and His Work.  Give it some thought.
May GOD Bless..
Byron