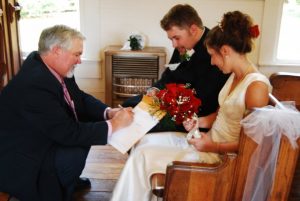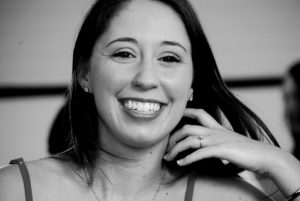 God's Plan for each of us is quite amazing.  Many occasions finds us being in just the right place at the right time to meet someone who changes your life forever.  That is exactly what happen to bring Megan into my life.
Today is Megan's birthday and I would like to tell you her remarkable story.
Time slips away but I believe it to be sometime in 2004.  My mom had a severe stroke and she was in the hospital in Tyler.  I was in such fear that I would lose my mom, I spent all the time I could with her.  During my early morning visits I noticed this same family sleeping and resting in the waiting room.  One day we struck up a conversation.  Their daughter, Megan, had been in a horrible automobile accident.  There was a time where the doctors didn't give them much hope and even if she lived they did not know the extent of  the brain damage she had suffered.
This routine of talking with her family and checking on Megan's progress continued for several weeks.  I'm not sure some of her family ever left that hospital.  As the weeks progressed,  Megan's condition  improved to the point that she was no longer in danger of dying.
I remember it like it was yesterday.  I arrived at the hospital and Megan's parents told me they were transferring her to Dallas to a rehab hospital.  I waited outside the door and finally got my first glimpse at this miracle teen.  Megan was asleep on the stretcher or possible they had sedated her for the trip.  What a beautiful young lady!  Oh, how I prayed that God would be with her.
I did exchange phone numbers with her mother and was able to keep up with Megan's progress.  Megan continued to progress and we kept in touch through emails.  I finally called her number and was able to hear her voice for the first time.  We talked for what seemed like an hour.
She told me she was still having some memory problems and problems with her speech but overall she was doing good.  She had finished high school and was enrolling in college.  She relayed just another way God changes our plans sometimes.  Megan explained to me that before the accident she really didn't know what she wanted to do with her life, but since the accident it had become crystal clear what God had intended.  She was going to school to be able to help others who had sustained brain injuries such as she.
Megan graduated from Stephen F. Austin State University in 2008 · with a B.S. in Communication Disorders.  In 2011, she received a MS · Speech-Language Pathology from Stephen F. Austin State University. She now works as an SLP-CFY at Lighthouse Therapy Services.
I got a little ahead of myself in this story.  As Paul Harvey would say, "Now for the rest of the story."
I was sitting at home one night watching television when my phone rang.  Little did I know, I was about to get the surprise of a lifetime.  It was Megan.  She was engaged to be married and made a call to tell me.  Now I will say that made me about 8 feet tall but the best was yet to come.  She asked if I would perform the wedding ceremony for her and Alex.  I had a smile so big if I had died at that moment it would have taken the undertaker a week to wipe the smile off of my face.
The ceremony was to take place in Nacogdoches on a Sunday afternoon.  I was unable to make it to the rehearsal so immediately after church on Sunday I drove to the site of the wedding.  It was located in a park with many old buildings…sorta like an old western setting.  The church was an old church that the historical society had restored to it's original condition.  Old wooden floors, pews and elevated pulpit..the works.  Simply beautiful.
I asked around to see where Megan was waiting.  As I said earlier, the only time I had saw Megan, she was being loaded into an ambulance for a trip to Dallas.  I walked in this old restored house and saw her for the first time.  I have no words to adequately describe the beauty of this miracle young lady.  The very first time we actually spoke in person was at her wedding.
Thank you Megan.  That stands out as one the fondest memories of my ministry.
So very proud of all you have overcome to get to this point in your life.
Happy Birthday and May GOD continue to Bless You, Alex and your families.
Love you always,
Byron