It's that time of year once again.  School has started for some, and others will be beginning in the next few days.
I'd like to address something that has been on my mind.  It came to the forefront this morning as I was reading the news.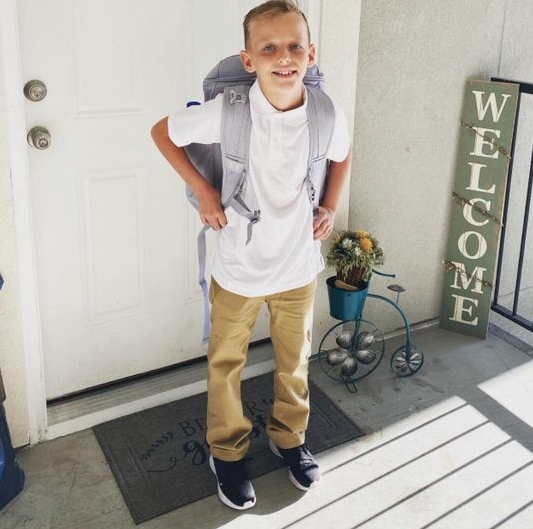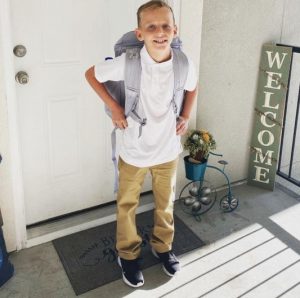 The story was about a 12-year-old little boy named Drayke Hardman.  Drake was a 6th grader from Tooele, Utah.
Drayke is the face representing many children in the United States that died at their own hand.
Sadly, this happens more often than we think.  In America, 11.6 out of every 100,000 children between the age of 5 to 20 years, will die at their own hand.  The vast majority of these are due to bullying.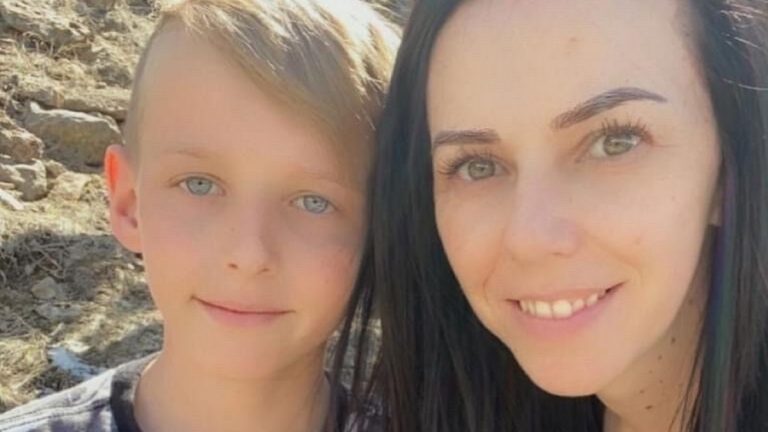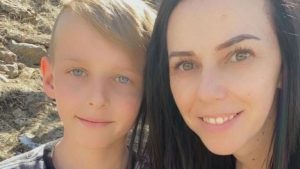 Shortly after Drayke's suicide his mother, Samie Hardman wrote this on her social media page.
"This is the result of bullying; my handsome boy was fighting a battle that not even I could save him.
"It is real, it is silent and there is nothing absolutely nothing as a parent you can do to take this deep hurt away.
"There are no signs, only hurtful words of others that ultimately stole our Drayke from this cruel place.
"He was 12…. 12 years old. How does a 12-year-old who was so knowingly fiercely loved by everyone think that life is so hard he needs to take himself from it. "My heart is shattered, I don't know how to fix it, or if I ever will, but I will spend every minute teaching kindness in the memory of my favorite dude."
Friends, the bullying must stop.  Rarely does a week go by that a parent doesn't alert me to their child that is being bullied at school.  It is no longer just at the school, but with every child having a cell phone and a social media page, children are being bullied 24/7.  Childhood is a tough time.  Your body is changing and there are so many things that you are dealing with for the first time.  Bullying comes in many forms.  You tell a child that they are ugly, that they don't fit in with your group, constantly picking on them about the way they dress or act.  These are just a few of the ways that bullying happens.  We older folks often think of bullying as beating someone up, constantly hitting at them or daring someone to fight.  It goes much deeper than that.
We parents, grandparents, aunts, uncles, and friends likely share a good portion of the burden of our bullies. Think about it.  Look at our country.  We have become so divided over political and cultural issues. If you don't believe it, go to any internet news, Facebook, Twitter, or any of the popular social media sights.  Look at the comments on current news stories.  The comments are filled with hatred.  Grown adults, just bashing one another simply because they disagree.  Our politicians (both sides) can't agree that the sun comes up in the east.  If a politician from side (A) introduces a good idea, side (B) might think it's a good idea also, however, (B) will not vote for it because it was introduced by (A).
They take to the nearest camera to absolutely try to destroy their opponent.
How many of you have lost a good friendship because you disagree on a given subject?  I can almost guarantee it has happened to you.
Why do I say we deserve some of the blame for the bullying that goes on in our children?  Because they listen to us.  They hear us saying that John Doe is an idiot because he believes differently.  Our children follow us, they look up to us and they will most definitely mimic our behavior.
Our country has lost its tolerance.  If you speak out against an issue you are branded as having a phobia.  What happened to the days gone by when we could agree to disagree with one another?
We fuss, fight, and argue over some of the most trivial things.  Our children will find the weaker ones at school and do the very same thing that we are doing.
It's time that each and every one of us put a stop to bullying.  Stopping it starts with us in the home.  Our children should see us disagree with someone but make sure they understand that, although we disagree, we are still friends with that person and will respect their opinion regardless of our differences.
I truly pray and hope that we become more tolerant of people who may be different than us.
We don't have to agree with them but we surely must love them.
The key for us, the key for our children is kindness.  I love the lyrics from the old Glen Campbell song.  Man, if we would just practice them today ….. young children like Drayke Hardman might still be alive.
TRY A LITTLE KINDNESS ….Glenn Campbell
If you see your brother standing by the road
With a heavy load from the seeds he sowed
And if you see your sister falling by the way
Just stop and say, "You're going the wrong way"
Don't walk around the down and out
Lend a helping hand instead of doubt
And the kindness that you show every day
Will help someone along their way
You got to try a little kindness
Yes, show a little kindness
Just shine your light for everyone to see
And if you try a little kindness
Then you'll overlook the blindness
Of narrow-minded people on the narrow-minded streets.
John 13:34-35
"A new command I give you: Love one another. As I have loved you, so you must love one another. By this, all men will know that you are my disciples if you love one another."
Be Good to Each Other,
May GOD Bless..
Byron